Proofreading samples
Below are samples of our proofreading and editing services. London Proofreaders is a professional proofreading and editing company and we have helped over 2,000 clients around the world improve their document. Whether is it an essay, thesis, dissertation, company report or a novel – we edit all types of document. 
To order click here:

Politics sample proofread and edit

Medicine sample proofread and edit
Art history proofread and edit sample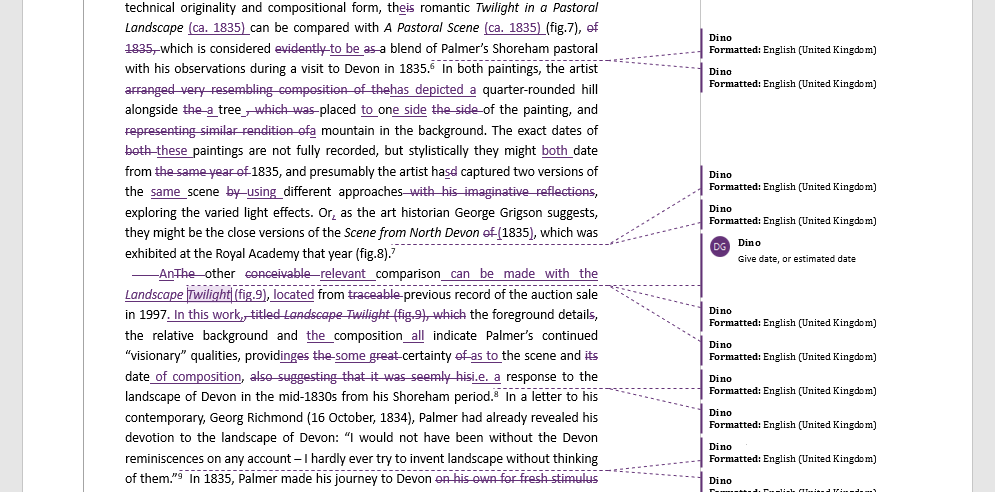 Below is a sample of a ESL/foreign student's document that has been proofread and edited by our team. It has notes to explain the elements that we check including: grammar, spelling, punctuation, sentence structure and word choice .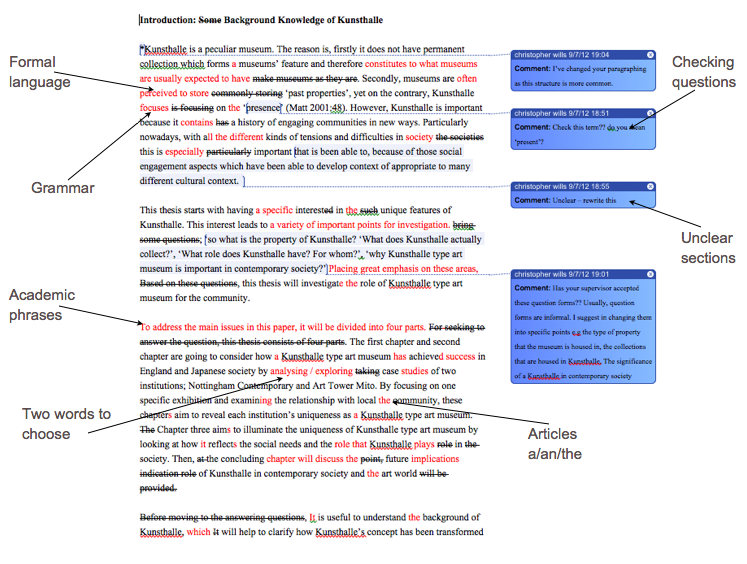 Have a look at our blog for handy articles on how to improve your work.