In this post we give some pointers to look out for when it comes to choosing a reputable UK proofreading service.
Reviews on external sites
The main site you should look for reviews on is Trustpilot. Google My Business is also useful, you can find that through the Google Maps feature.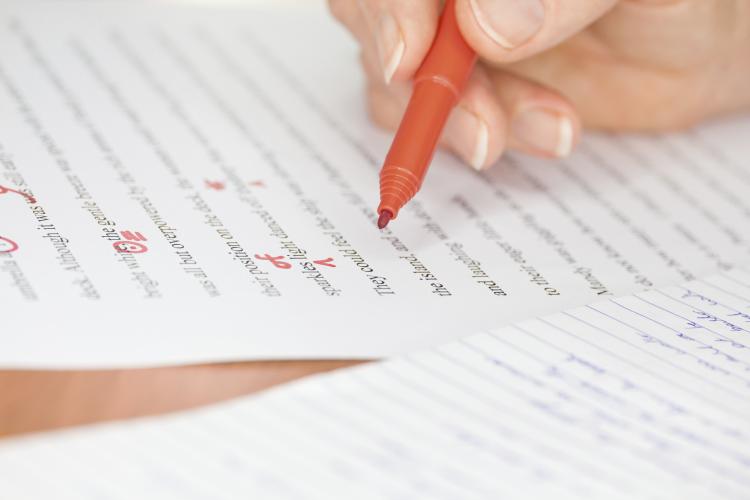 Beware reviews on the company's website only
It has been brought to our attention that several Uk proofreading companies have fancy looking reviews on their sites, with star ratings and lots of positive ratings. These reviews intend to mimic genuine review sites like Trustpilot and Sitejabber. However, as these reviews are on the website they can be manipulated or entirely made up by the company.
The language of the reviews
As 90% of our customers are foreign, non-native speakers of English you can expect their reviews to have grammar, spelling and punctuation mistakes in them. This is a sign that they are genuine. After all, proofreading companies work primarily with people who struggle with English writing, so why would they have reviews written in flawless English?
A few negative reviews – a good sign!
Another trick that some dubious proofreading companies do is to only have 4 and 5 star reviews. If a company is genuine they are likely to have a handful of negative reviews. Why? Because if the reviews are fake they would not pay for bad reviews and would opt instead for 4 or 5 star ones. Also, if they are established and have been in business for long enough then negative reviews are unavoidable. These are from people who have not understood what the service entails or because a technical glitch caused a document to be returned late. These things do happen!
More than Grammarly
Check the company's editing samples to verify you are getting what you pay for. The last thing you want is a simple Grammarly-like check of your document. Grammarly is great (see our Grammarly review here) but it can't replace a human editor.